Follow Up Post For The Logitech M505
Its been like 15 months since I first used the Logitech M505! And now it was kind of showing some problems. The dreaded double click for a single click on my Logitech M505! Its getting a bit annoying as days pass by. I also did some searching regarding this issue and I was not alone. There are also a lot of other Logitech Mice users out there that has the same problem as mine.
There were some solutions like dismantling the mouse or buying a new one since support for the Logitech Mouse that I had was nil since my mouse is already out of warranty. I was tempted to follow some solutions such as dismantling the mouse itself and do some DIY or do-it-yourself fixes which is deadly for the mouse specially under the hands of users like me who hasn't even opened a single Logitech mouse in my entire life.
Fortunately I found a solution to my problem. And a good one too! No dismantling needed. No brand new mouse replacement needed…
The solution for the Double click on Single Click for the Logitech M505 that I had was a no brainer, that even a Grade School student can solve.
I REPLACED THE BATTERIES!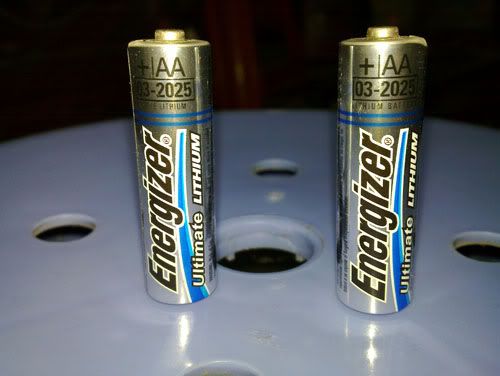 This was the Energizer Batteries that gave life to my Logitech M505 for 15 months. It still works, though I need to replace it to get rid of the double click on a single click problem which is a surefire way sign that the battery is in its last legs already even though the light indicator on the Logitech M505 is still showing a Green LED Light which means that the battery is still good.
Yep and just like that my Logitech M505 is functioning like new! No more Double clicking on a single click! Thats a cheap fix which is also a recommended one too for almost all the wireless mouse that functions through a power of a battery cell.
I just realized that I haven't changed the batteries since I first bought the Logitech M505 around 15 months ago. And with that I can also conclude how long the Logitech M505 powered by two AA Batteries can last. Also mind you folks reading this because of the same problems, the old batteries that I replaced were still running fine. Heck! even the battery LED light is still showing Green instead of the Low Battery / Battery Empty LED which is Red.
For more than a Year! 15 months to be exact! That is how long the Logitech M505 lasted me on a stock battery on a regular use, roughly around 16-18 hours daily.
Also, I still have had the box of the Logitech M505 and it said there that the battery life for this mouse would be 15 months which is right on target, as advertised! Though I know that my batteries can still run since it is still showing Green Lights, I know that its life is nearing its end since I was already experiencing the Double Click on a Single Click syndrome.
Hopefully this helps out other Logitech users who are having the same Double Click on a Single Click problem. Change the batteries first before doing something insane like dismantling and DIY-ing the mouse or even replacing it… Logitech M505 should be used with Logic you know!