Samsung EH6030 Series Review Insights And Cheap Price
I once said that the Samsung EH6070 Series is the entry level 3D TV that you can get at a friendly price but I realized that the Samsung EH6030 series is the one that I should have been talking about all along. The Samsung EH6030 is the frontliner when it comes to 3D capability in Samsung's Lineup of LED TV with 3D so if you want to experience 3D without having to spend too much then the Samsung EH6030 is the right LED TV for you.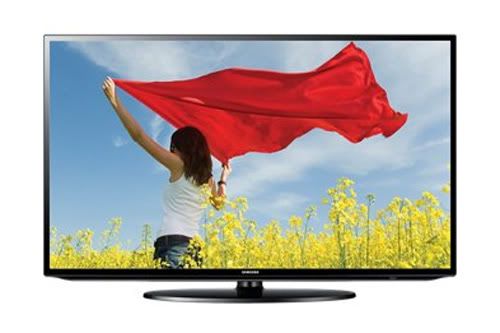 2 sizes are available for the Samsung EH6030 to choose from a 40 inch model and a 55 inch model and both are named quite similarly.
Samsung UN40EH6030 3D LED TV – 40 Inches

Samsung UN55EH6030 3D LED TV – 55 Inches
Two sizes to fit your needs. Mind for some that don't know, though they may be of different sizes, the Samsung EH6030 Series have similar features and specs. So what you are going to find on a 40 inch is surely available on the 55 inch.
Though there may not be a lot of other Samsung EH6030 Reviews out there to prove how good this series is, we assure you that the performance of this model from Samsung is by far impressive, we'd be looking more in depth with this Samsung EH6030 for quite a while to know what kind of problems might arise with this model and other potential problems that users might commonly encounter and try to offer some fixes that we think can solve those problems.
Pricewise, the Samsung EH6030 is affordable. A pocket friendly LED TV that gives more than what it is priced for.You can purchase the Samsung 6030 LED TV at a cheaper price above. Check them out if are buying it and would want to save some huge bucks.
The Samsung EH6030 also comes with 2 pairs of 3D glasses so you can immediately immerse yourself into 3D environment and enjoy what the Samsung EH6030 has to offer.
The Samsung EH6030 has 2 HDMI Ports, 1 USB Port, 1 Component IN, 1 Composite IN and 1 Digital Audio Video Out.